Berlin Mistress • Dominatrix in Berlin
Belin Mistress Anna Fatale

is available: 29, 30, 31 July, 1 Aug (midday).

Contact Mistress to book a session.
Welcome into the space of thrilling sensations of the elite Berlin Mistress, Dominatrix Anna Fatale. Come under My power, for the release of your fantasies, and for My self-indulgence.
I indulge in Domination sessions on some days of certain weeks, in the daytime. Every my session is individually planned. You should inquire about my availability before making your arrangements for Berlin. Sorry, those submissives who could not be granted my session.
I am the luxurious divine Mistress in Berlin Germany. Tall – 182 cm or 6 ft' (barefoot!) and elegant lady at her 40. Without false modesty I am a stunningly beautiful Dominatrix. Lady who is utterly feminine and delicate, yet naturally Dominant, demanding and voluptuous. Erotic yet sophisticated. These qualities make me standout from many practicing Dominas. I am an exclusive gem in the world of the prominent European Mistresses. Subs may apply to try and meet me, to feel my luxury presence, to sensate the treatments conducted by Me, breath My expensive perfume and hear the wonderful music of My voice. I may let you enjoy kinky experience under my supervision.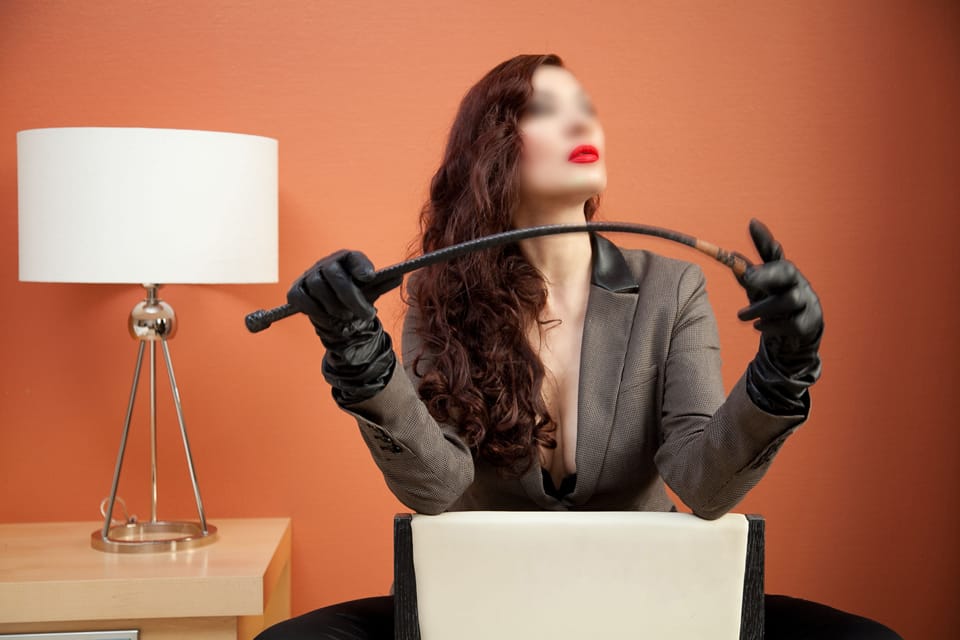 Experience with the professional Berlin Mistress



or Domina can be of any sort in kink and BDSM area, from a brief fetish ritual to a long intense session. It can be a light playiful or a serious treatment. I can treat a slave with a series of sadistic games or a sensual Domination escapade, a strict training, a whipping session, or a kink role play. You may have a chance to worship my foot, the graceful foot of sensual Goddess. Also you can be accepted for a Lunch in the company of Me, hedonistic Lady who likes to combine fine and fun things.
There is no virtual or mechanistic domination here, those you can find elsewhere. Independent private Mistress, I don't participate in studios or agencies, so your BDSM experience will be confidential. Take your chance to open your inner real self. Serve Me, the sublime high class Mistress, the free-spirited, passionate, mysterious, true femme fatale.
Every practice and every form of interaction between the concerned adults in the BDSM-fetish sphere of activities of the Berlin Mistress, Dominatrix in Berlin Anna Fatale is CONSENSUAL.