Luxury Mistress
I have a good taste, and I'm an appreciator of finer things and quality. As a sublime lady and a feminine luxury Mistress, where the "luxury" bit represents my wonderful qualities, and not the amount of gold and diamonds I wear (although I do appreciate gemstones!). I do enjoy being pampered. So if you open this page, that means for Me that you are an attentive slave, who hopes to bring his modest gift and show his appreciation, devotion and submission. If you want to contribute to My lifestyle and beauty, here you will find a few hints.
Below you can find the answers to your questions about how to serve me in the practical way and put a smile on my face. I will appreciate both, the substantial tributes and nice little gifts.
Make a money Gift / financial Gift:
*The best gift at this time period
Bring it yourself to the session. Or meet me in the city for handing it to me. Or leave the envelope at your hotel reception desk for Me (addressed for Anna). Or enquire about the way to send it.
 Pay for one of My beauty treatments:
I will answer to your inquiry what I prefer
***Permanent or long-term financial arrangements
are discussed individually. If you dream to become my piggy bank and serve and cater for My wants and needs regularly, get in touch with Me.
---
If you are a successful and very generous sub:
Watches: Patek Philippe, Longines
Handbags: Celine, Givenchy, Alexander McQueen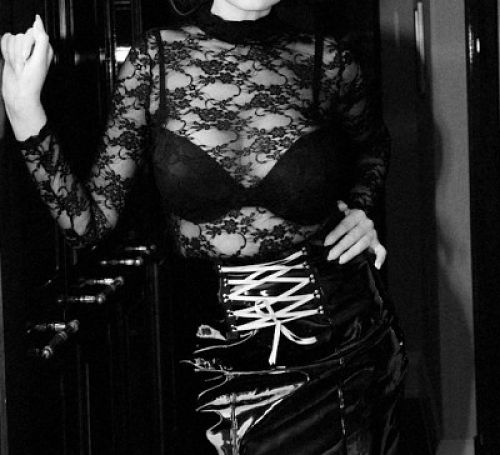 Buy Me:
Perfume: something from non-mass market lines. As for the style, I like compositions which include jasmine, for instance.

Cuban cigars: hand-made Cuban cigars of ANY brand. Best are those from the Limited Editions and Special Releases, but regular lines are alright to.

Caviar – Iranian, Russian, German: https://www.royalcaviar.de/
---
Beauty care products
Face or body care treatments (probably, the most desired gift. Don't be lazy, go in the links or find the product in another place, and order) :

NEW! Reasonably inexpensive but good! Shiseido:
Benefiance Nutriperfect Day Cream
Cellcosmet:
1. Cellcosmet Cellular Ultra Vital Light Emulsion
2. Cellcosmet Concentrated Cellular Day Cream
Sisley:
---
Luxury natural Furs
Ask about the size
---
High quality Chocolate or other food delicacies

Lindt dark chocolate Truffles or other high quality chocolate
Alpine cheeses  ♥  Seafood (lobster, chatka crab, etc)  ♥  Cakes from KaDeWe store.
– Offer Me your professional skills (e.g. as a photographer, webmaster, hair stylist etc), or serve as a courier/assistant.
– Sponsor My grocery shopping or goods shopping, accordingly to your possibilities.
Once you have chosen your gift from the recommended (or thought of another idea for a gift), write me a brief email about yourself and indicate what you are going to do for Me (or have done for Me).
---
I EXPRESS APPRECIATION TO MY SLAVES AND SUBS WHO MADE NICE GIFTS OR SIGNIFICANT CONTRIBUTION IN MY LIFESTYLE:
Little D – for making multiple payments towards my various needs, and ever top-class chocolate! 😉

M. Bauer – for making a serie of transfers, having never meeting me live and having no "demands", real or virtual.

J. Gonzalez – for nice vouchers for Me to visit luxury places, on My own.