Berlin Fetish Mistress • BDSM Sessions
Here you can learn the details about booking a live session with Anna Fatale, the Independent Domina and Berlin Fetish Mistress. I give individually tailored outcall sessions at hotels and sometimes at sub's private residences. I do bring with me my case of toys and accessories, visiting you.
Our appointment will be very discreet and individual, because I am a private Mistress.
Also you can meet the stunning Domme and fetish Mistress in Berlin cafes for coffee or tea, in a restaurant for a lunch, or even in an erotic store. I can allow a slave to serve Me in my shopping tour for buying goods for Me, or buying toys to use on the slave. Also, I can accept an invitation to spend a quiet hour at an elegant lounge with a glass of whiskey or wine, and will be your Mistress on public to the agreed level. I love to come out to enjoy good food, nice lounges, cigars, tasty drinks and all sorts of pleasures. You can be my intendant and wallet in my hedonistic tours. This if I approve you.
If you enjoy financial servitude fetish (like I do!) I will accept applications for serving Me. Your limits can be agreed in advance. Financial slave does not have to be rich, but should be willing.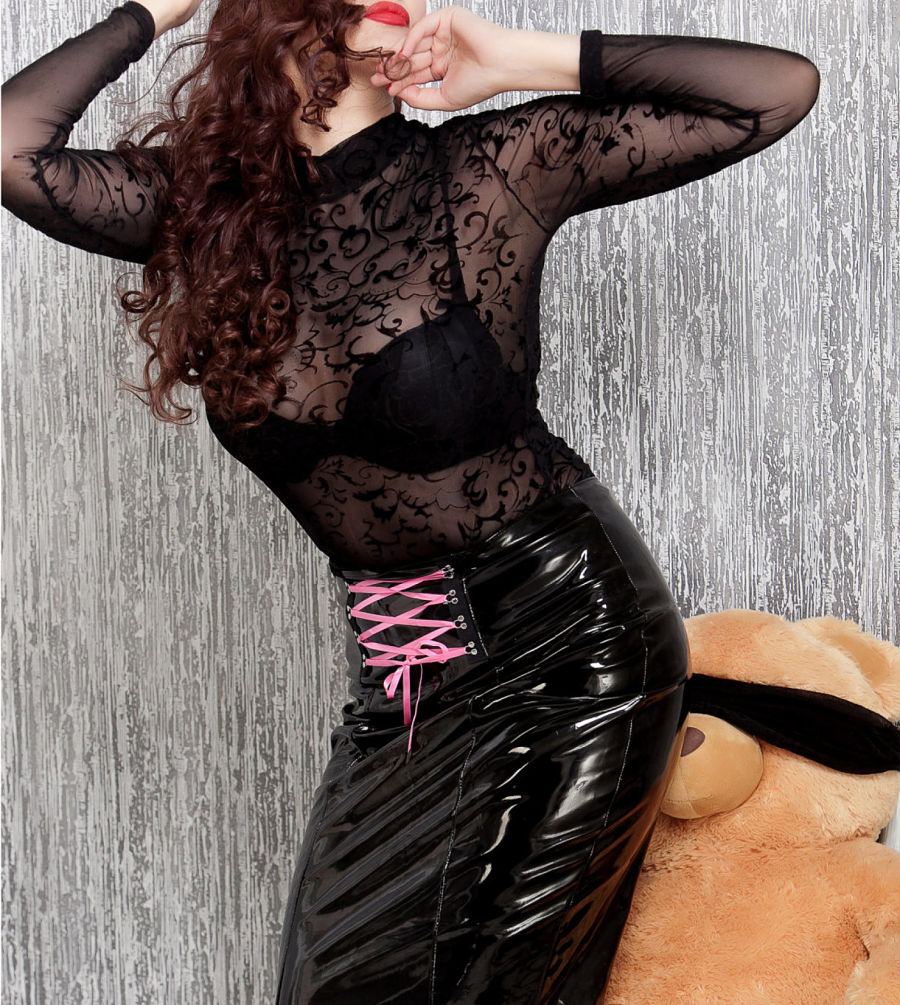 Arrangements
‌It is Me who determines the length of the arrangement. You can share your idea, but the length and the tribute depend on my estimation based on my availability, efforts, likes and other factors.

For some games such as "locked-up" or "chastity key-holding" appointments stretched through the day are possible.

‌Subs that will be able to come back for the next Session within 3-4 weeks, may be allowed to pay a smaller tribute on that Session.

‌Meeting Me for a lunch/coffee/tea in a restaurant or cafe requires tribute, of course. The lunch/or coffee/tea may be perfectly "social";-) or with elements of BDSM, or followed by the indoors playtime. Let me know how you see it, and I will let you know the conditions.

The duration of a session does not mean the duration of certain treatments. The duration is the Time that I spend in the same space with you. It includes my changes and other preparations without a hurry, maybe a cup of tea or another form of restful pause (which will not be "out" of the play/scenario mood, of course).


The tribute may not be always the same even for a regular slave/client/sub.
‌I don't like rush. I do Domination/fetish appointments prepared and relaxed. My average Session would normally go for 1,5 or 2 hours, sometimes longer depending on the scenario, arrangement, and My own reasons and comfort. The minimal tribute is € 300-350, if it's an uncomplicated ritual/fetish. Sometimes I demand only a small sum like 150-200 for a short ritual such as pissing on a sub (that's only if the sub's hotel is not far, or even in a quiet corner of a park etc). It all depends. Every session and every estimation is individual.
I am not a Domina sweating in "studios" by schedule, my activities are individually planned upon my interests, convenience and comfort. Soon after my arrival I change or adjust my outfit if that was planned (how long it takes depends on complexity), sometimes I do it during the session, or additionally as well (depends on the agreed duration, on My scenario – which may not be agreed, and other details).
Write Me a proper email about yourself and your interests – and I will suggest the arrangement suitable for you and Me. In this period of time I intend to give a discount to Serbian nationals.
If you consider yourself to be not very submissive but curious, or interested in the erotic point of fetish or roleplay, you can also contact me. I can be broadly defined also as a sensual fetish escort, a Dominant escort, Dominant courtesan Mistress escort. I'm multifaceted, I know erotica of all sorts and enjoy fantasies, not necessary from Mistress' point of view. I can share, play, I'm able to admire erotic fetish imagery in all its forms, and may consider to share your interest as well.
The same applies if you seek only a social or private luxury escort. You can book the time of companionship of a stunning, opinionated, elegant, smart, feminine lady, a good listener and at times an inspiring muse.

•••‌  I Dominate males. Also I accept applications from submissive couples and FemDom couples.
••• My Taxi fee will be required from you, one way or return, depends.
To appoint a Session with Berlin Fetish Mistress Anna Fatale
Write me an email with your brief self presentation (name, age, ethnicity, occupation, country of living). Also let me know your experience level (if you have), your fetish interests, taboos/or dislikes. You should inform me if you have any special health conditions or certain "weak points". You will get my answer within one day, if your letter is correct and polite.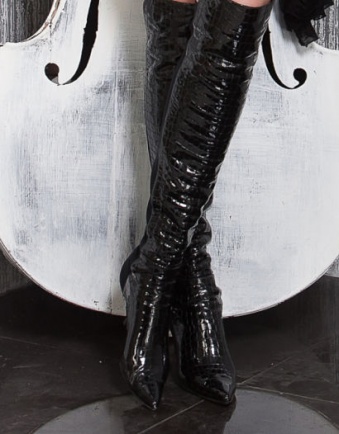 Etiquette
How to refer to Me? – At a private space for our BDSM/fetish meeting call me Mistress, or Madame, or Mistress Anna. If we meet in a public place you should agree with me beforehand how to refer to me appropriately at that place, and let me know how you would find that comfortable yourself.

Do not ask Me private questions. I respect your privacy, do respect mine. Also keep respectful distance if you happen to see me in the town, do not try to come and speak etc. I have "the right" to have my private life, the same as do you.

You should be for the session on time, not too early, not late.

You should be tuned up for submission and obedience. Leave out stresses and tension of the day. Mistress is not a universal pill from problems. Mistress demands responsive attitude.

Anna Fatale keeps for herself the right to cancel an appointment at any time and stage, if She feels discomfort. In most cases the tribute is withheld.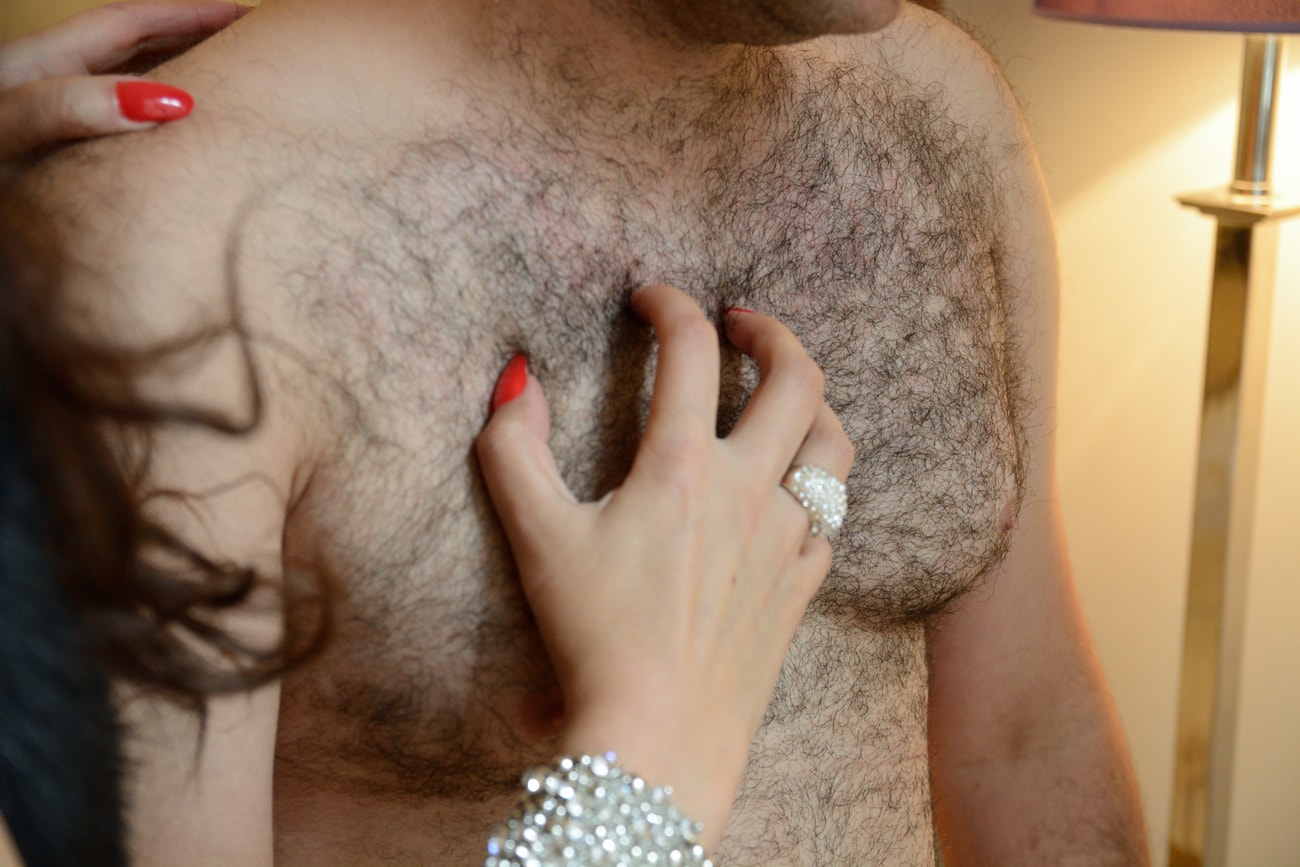 contact Anna Fatale – Domme & Fetish Mistress in Berlin